Save the Date! Annual Shareholder Meeting 2022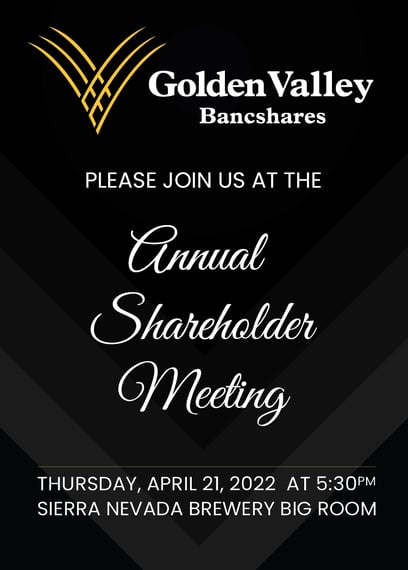 Be sure to save the date for Golden Valley Bancshares Annual Shareholder Meeting Thursday, April 21st at 5:30 PM. We're holding the event in person this year at Sierra Nevada Brewery!
If you are a Shareholder, please remember to vote your shares.
How to vote your shares:
In either case, simply enter your assigned Control Number listed on your Proxy Notice – it's quick & easy!!
If you have any questions, please feel free to contact Jessica Shepherd at (530) 781-1887 or email jshepherd@goldenvalley.bank.