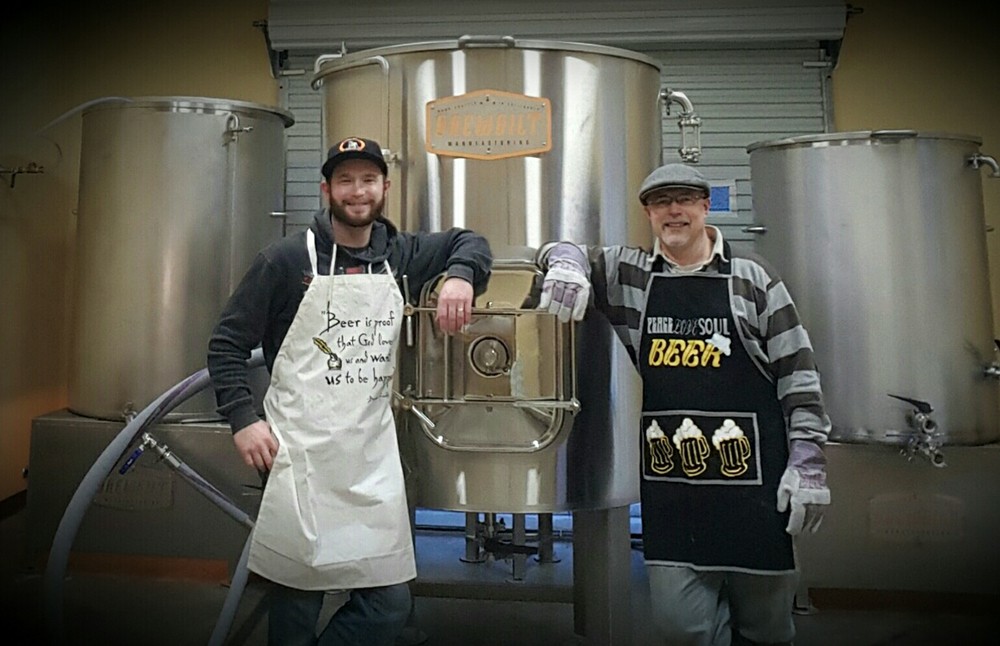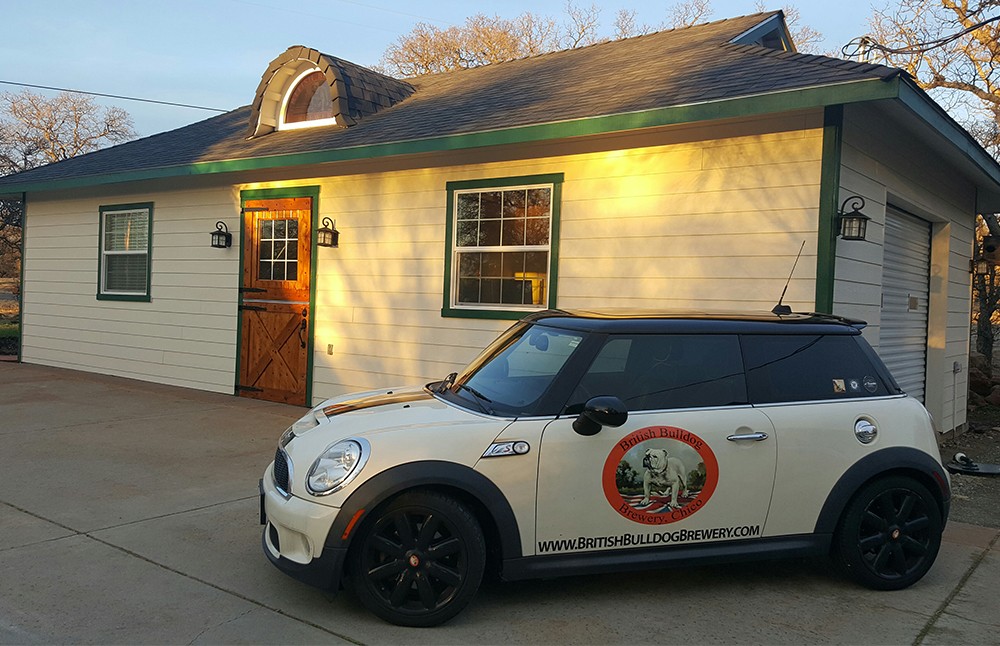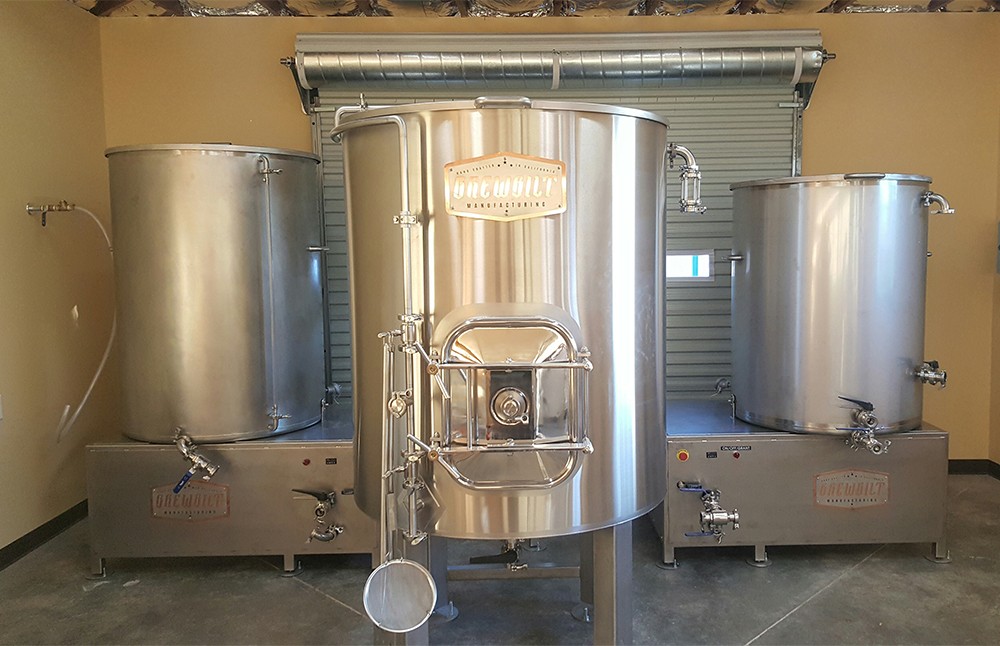 A New American Tradition
Stephen Kay is a microbiologist-turned-accountant who happens to really love beer. As a youngster in his native England, he dabbled in brewing small batches on his own, though at the time there were no sophisticated home-brew kits or quality ingredients that the now-booming home brewing industry has made ubiquitous. Therefore, while still cheaper than going and buying a beer at the pub, Kay did not believe such small-scale stuff as he was making could ever compete with larger-scale breweries in either quantity or quality. After completing a degree in microbiology, Kay moved to the US in 1995 with his family and when his daughter Emma got married, he found a beer-loving compadre in her new husband, Justin Martin. British Bulldog Brewery was born out of a strong desire of Kay's to return to his English roots and rediscover an old hobby. It was also slightly influenced by a need to cut down on household spending, a somewhat significant amount of which could be attributed to Kay and his love for beer.
When Kay found himself at a professional crossroads a few years later, his son-in-law confronted him with an idea: why not scrap the accounting gig and do British Bulldog full-time? Though doubtful that any such thing could be very profitable, Kay saw no harm in considering it and he and Martin crafted some preliminary test batches and taste tests to give to local bartenders. These early samples received such high praise that Kay decided to throw caution to the winds, quit his day job, and give the brewery business a go. Martin joined him as Vice President of Business Development and shortly afterward Kay's wife Alison and daughter Emma made it a family affair when they became Vice Presidents of Operations and Marketing, respectively.
Today, British Bulldog Brewery produces its ales in an outbuilding on Kay's property using a system purchased from and manufactured by the Nevada City-based company BrewBilt. Up to four different ales are released and then offered for sale in local brew houses and bars on tap only. To visit one of these establishments is currently the only way that one can get a taste of a Bulldog brew, but in future the company will offer a growler service if things continue to go well. This type of small, simple operation with minimal offerings and no bottling line is the only way, according to Kay, that British Bulldog Brewery is able to pencil out. By keeping overhead and other costs low and maintaining the local scope and small output of the business, the brewery is able to produce beer and still turn a profit. At a projected yield of only 1000 barrels per year, the brewery will never be the equal of Sierra Nevada or Lagunitas in terms of volume, but Kay isn't really in the business to become a giant. His goal and focus is in maintaining a small, local business that he and his family can continue to personally and comfortably manage for as long as they like.
As for the beers themselves, intriguing monikers like Barrage Balloon and Oppenheimer's Nuclear Device can be attributed to Kay and Martin's love for military heroes and the themes of liberty and justice they find inspiring. I recently had the good fortune to try their Signalman and from my first sip I knew it was something special. Smooth and light, it is one of six English Style Pub Ales that British Bulldog offers and is named in honor of Kay's father-in-law, a former signalman on a Minesweeper working to remove all the mines in the channel between England and France just after WWII. Such arcane references and stories, along with a bright orange logo featuring a giant bulldog on a British flag, only add to the quirky panache of the brewery, making it a quick standout and a must-try for anyone who loves a good pub ale.
British Bulldog has concocted recipes for over thirty different British-style beers ranging from blondes, browns, porters, India pale ales, and dark ales to Belgian and Scottish ales. They are each crafted in small batches according to British brewing tradition. As Kay says, "If you closed your eyes and drank one of our beers, you should feel like you could be in a British pub."
For a complete list of British Bulldog Brewery's ales and the locations where they can be purchased, as well as a more complete history of the company and its mission, please visit their website: http://www.britishbulldogbrewery.com.
We are proud to be able to partner with British Bulldog Brewery and watch them continue to grow in our community!
Written by Maddie Rodriguez, GVB Client Services Representative