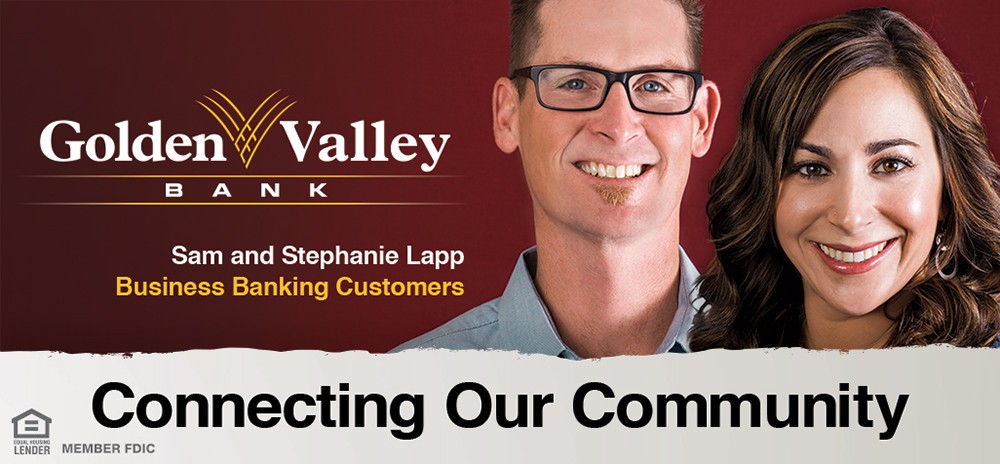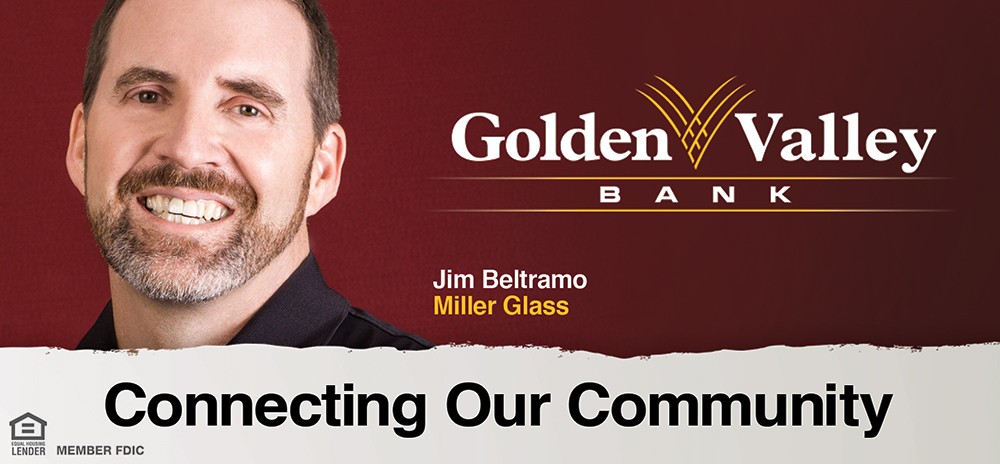 We are Connecting Our Community and we invite you to come along with us as we tell our story through our customers. Golden Valley Bank is committed to helping local businesses thrive, connect and build.
Thrive
In the past ten years, the community has seen a variety of changes in our local businesses: some improvements, some hardships and many successes. During that time, Golden Valley Bank has continued to grow along with our partners and we have valued the opportunity to help them thrive in their business. For example, Miller Glass, a well-known company in Chico for over 40 years, continues to grow and push the boundaries of success with every new year.
Connect
We believe in relationships and what they can do for local businesses. Connections between businesses and people are what build our economy and our community. The support we show each other paves the way to success. Michelle Power, owner of Bidwell Perk, believes in supporting relationships. Her business is a prime location for connection in our community, providing an atmosphere for business and pleasure.
Build
As we all continue to thrive and connect our community grows and with growth, we are all supporting one another. With GVB's growth as a business, we are able to help others make their dreams come true. Sam and Stephanie Lapp, owners of Pipeline Plumbing, came to us with a dream of a new home. With our Residential Lending Specialist, Marci, they worked to create, finance and build a beautiful home for themselves and their three children.
Watch our first commercial connecting Michelle Power, of Bidwell Perk, Jim Beltramo, of Miller Glass and Sam and Stephanie Lapp