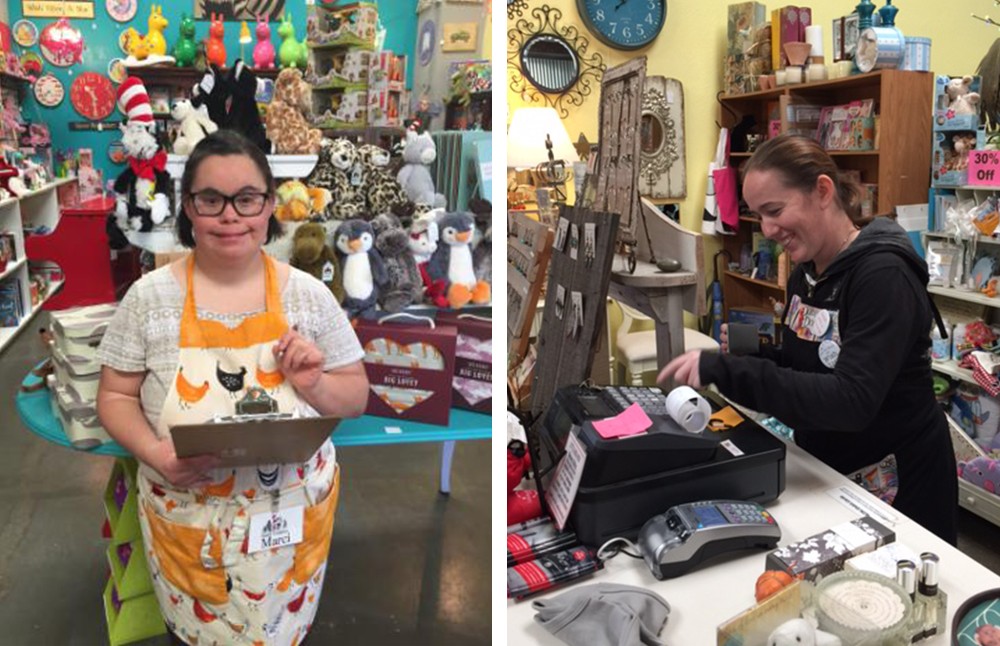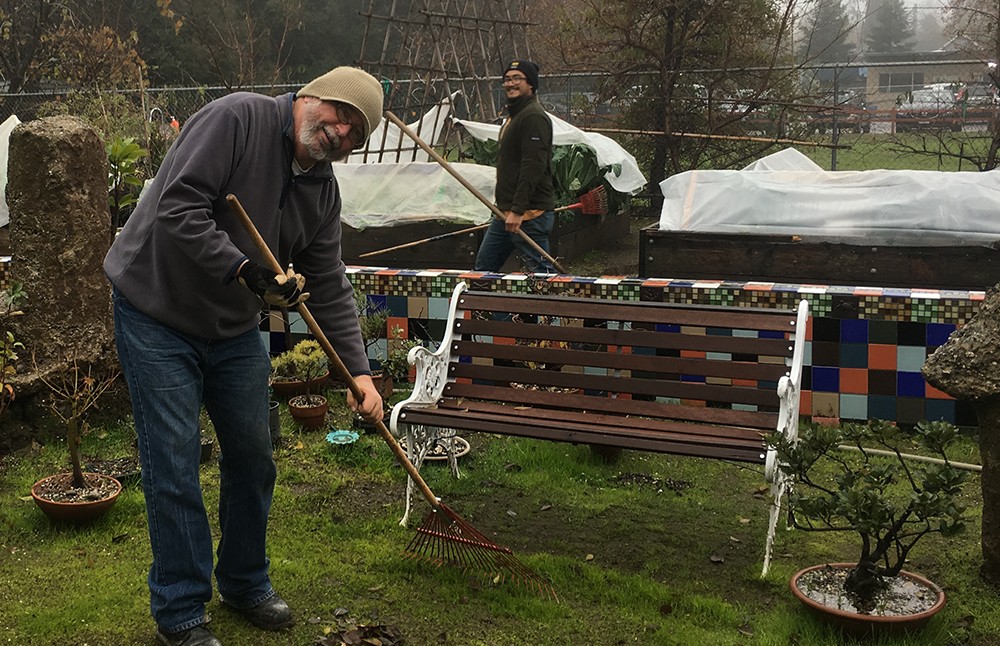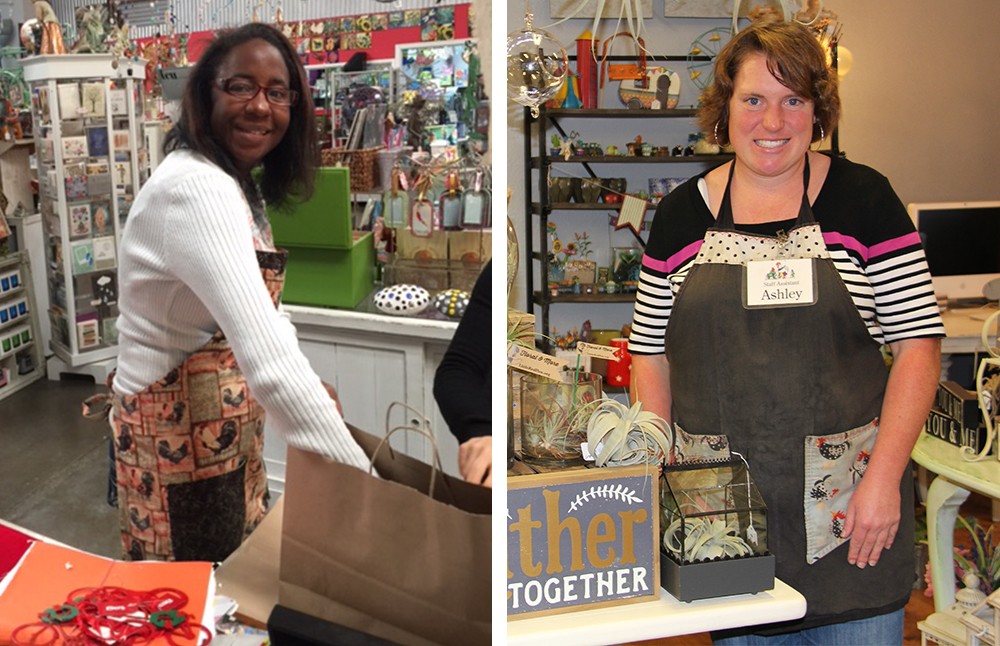 Changing Lives in Our Community
For executive director and founder Teresa Wolk Hayes, Little Red Hen began as the answer to an important community need. The mother of a son with autism, Hayes had realized and was troubled by how few opportunities there seemed to be in and around Chico to help children and adults with developmental disabilities grow and thrive. To change this, she decided to open the Little Red Hen plant nursery on the corner of 8th and Wall Streets. In the intervening 24 years since, the original plant nursery has been joined by the Gift Shop on East 20th Street, the Kitchen and Floral Stores at 959 East Avenue, and the Vintage Hen at 215 Main Street in Downtown Chico. Each location is staffed by developmentally disabled adults, about 135 in all, and one hundred percent of all sales of merchandise support the continued employment of these folks. For many of the adults working at the Little Red Hen, this is the first time they have had the opportunity to work and earn a fair wage. Little Red Hen ensures they are able to do so in a safe, supportive environment that increases their chances for success.
Through the encouragement of "public awareness, education, and research related to autism", Hayes ultimately wants to see the folks employed by the non-profit become fully-fledged members of society, recognized by all and able to fully contribute. Her passion and commitment to a cause close to her heart has changed the lives of many in our community, although it now reaches even further than that. Little Red Hen's Autism Lifespan service is a resource center supported by Far Northern Regional Center. It supports Glenn, Lassen, Modoc, Plumas, Shasta, Siskiyou, Trinity, and Tehama counties and "strives to provide the most up to date information and current events available, while facilitating opportunities for support, connection, and advocacy to our local families." If you visit the website, you can find autism facts and resources as well as a lending library with over 500 resources and materials for the autism spectrum. Parents, teachers, advocates, and interested community members are all welcome and encouraged to use the library and can do so by utilizing the contact form on the Lifespan webpage.
Little Red Hen also provides programs created specifically for developmentally disabled children of all ages where they are encouraged to just be themselves while learning important skills. Li'l Sprouts, Buddin' Sprouts, and Growing Together Teens are regular weekly programs that promote play, foster relationships, and facilitate growth for kids aged 4-17. Little Red Hen's commitment to those in our community with autism and other developmental disabilities is truly inspiring and we are proud to have them in our family of clients at Golden Valley Bank!
Written by Maddie Rodriguez, GVB Client Services Representative