Searching for a new Bank?
Look no further than Golden Valley Bank, your trusted financial partner. We are excited to announce the opening of our brand new location at 2770 Olive Highway, bringing our exceptional banking services closer to you.
At Golden Valley Bank, we believe in the power of thriving businesses to uplift and strengthen our community. As a local institution, we are deeply committed to supporting the growth and success of businesses in Oroville.
We're Investing in Oroville
As a dedicated local bank, Golden Valley Bank is committed to supporting the economic growth and development of the city. We understand that by investing in Oroville, we are investing in the future of our community.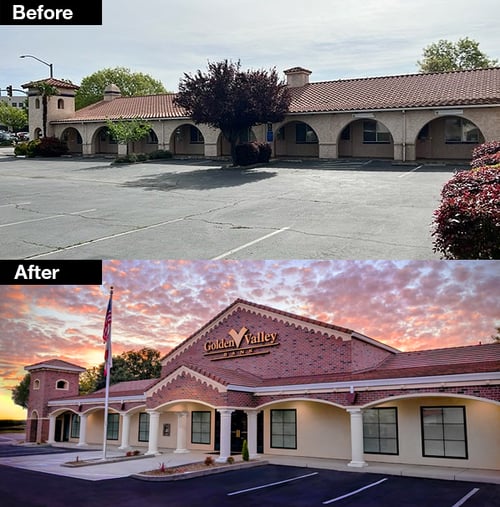 Our team of Relationship Bankers is passionate about fostering relationships with local businesses and individuals. We go beyond traditional banking services by actively seeking opportunities to contribute to the prosperity of Oroville. Whether it's supporting local events and initiatives, or offering specialized financial solutions, Golden Valley Bank is here to help.
By choosing Golden Valley Bank, you are choosing a partner that not only understands the unique financial needs of Oroville but is also dedicated to its success. We believe in the power of collaboration and community, and we are proud to be part of Oroville's journey.
Discover the difference of banking with a community-focused institution. Visit our new location on Olive Highway and experience the Golden Valley Bank advantage for yourself.