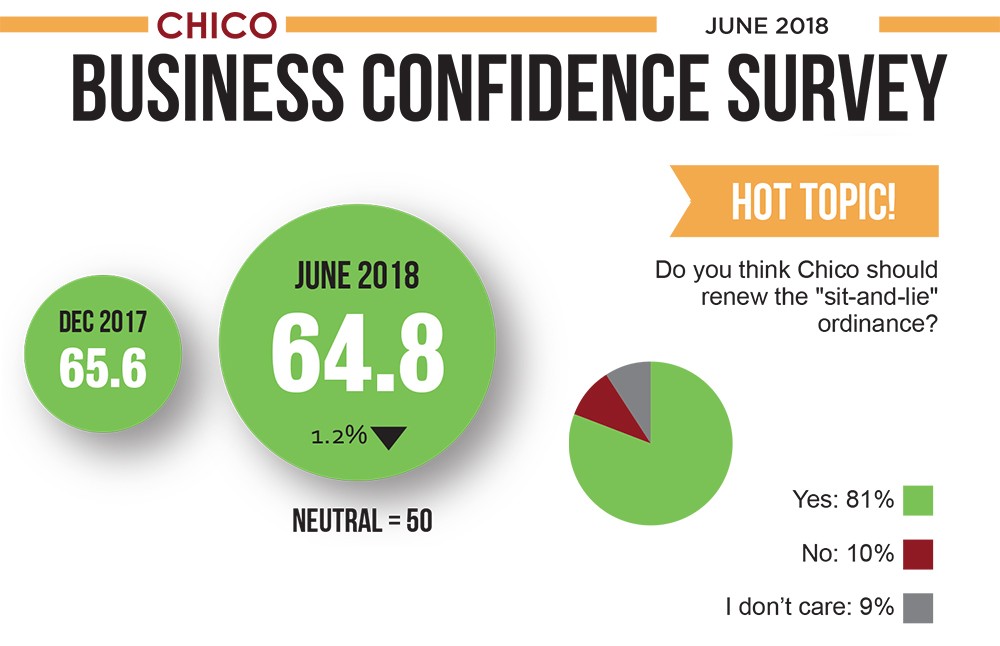 We have released the 1st Quarter 2018 Economic Snapshot. The Chico economy increased 3% in Q1 18, up for the second quarter in a row. Three out of five components experienced strong increases from the previous quarter. Local business leaders are still expecting increases in sales, profits, and employment over the next 12 months.
View the overall results on how our local economy is doing and get detailed information on Sales Tax, Building, Housing, TOT Tax and Employment.
See the full Chico Economic Snapshot and June 2018 Chico Business Confidence Survey at www.goldenvalley.bank.